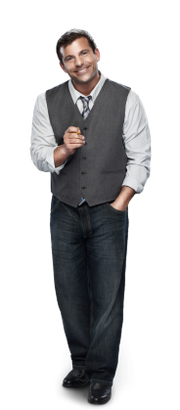 Ryan Fawcer is the current colour commentator of Extreme Fanfic Wrestling. He is also a former professional wrestler.
Wrestling Career
Edit
Fawcer made his wrestling debut as part of TWG, under the ring name, Zera The Mant, where he portrayed a Racist Frenchman, he had little success.
After leaving TWG, Fawcer used his birth name when he competed in WW, there he became a 4 time TV Champion, 2 time Internet Champion, 7 time Hardcore Champion and the longest reigning International Champion, inspite this success, he was never able to win the World Title.
After competing in 5 other companies, Fawcer announced his in ring retirement.
Extreme Fanfic Wrestling
Edit
After not being near a wrestling ring for 2 years, Fawcer became the colour commentator for EFW, alongside Travis Cade. Inspite only being a commentator, Fawcer has been an occassional wrestler, competing in a 20 man Royal Rumble at Endurance, but he lost.
In Wrestling
Edit
Finishers:
En-Fawcer (Modified Swinging Neckbreaker
Mic Check
Codebreaker
Signatures:
DDT
Sunset Flip Powerbomb
Entrance Themes:
"Le Bien Qui Fait Mal" by Mozart Opera Rock (As Zera The Mant)
"Walk Don't Run" by The Ventures (WW)
"It's A Jungle Out There" by Randy Newman (EFW)